I know that writing about flowers isn't my typical type of entry~ but I just had to. In life, I've always under-appreciated flowers.  I thought they were a handful and unnecessarily high maintenance.  But as I plan dinner parties, obsess over home decor and thinking about my future wedding~ I see the beauty and romance it brings to every room and table.
Hydrangeas, Peonies, and White Roses are by far my favorite.  They are clean, simple and easy to take care of. =)  I looked into quite a few websiteson how to take care of them and found that changing the water often, adding a tsp of bleach into the water, and re-cutting the stems every few days helps the flowers survive 2x-3x their lifespan.
Now…I just need to find cuter vases and arrangement techniques!
HYDRANGEAS
PEONIES
WHITE ROSES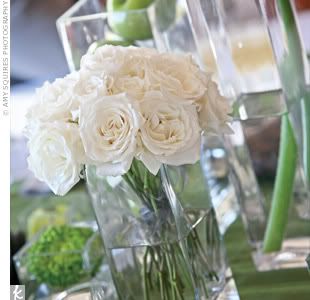 http://www.shopruche.blogspot.com/